By Amanda Azizi on Feb, 02, 2016
As women age, the metabolic rate slows down and that indicates you are burning less calories unlike many years ago. There is actually no specific age for this, although it seems to be apparent when a woman reaches her 40s. Aging is also associated with weight gain. The metabolism makes up about 70% of the total amount of calories you burn on a daily basis. Therefore, if this process changes due to slowing down, then you are burning much less calories as compared to when you were younger. Over time, these calories accumulate, which will cause you to gain weight.
Equally important as maintaining a healthy diet in order to lose weight, exercise is another key element as you grow older. Physical fitness generally benefits everyone, but it significantly benefits women over 40. As your body matures, you start to lose muscle mass, which is one of the primary factors behind the slowing rate of metabolism.  Basically, the more muscle mass in the body, the higher its basal metabolic rate.
Regular exercise for women over 40 will help strengthen the muscles, burn more calories and increase the metabolic process. It is best to adopt an exercise routine of 30 to 40 minutes a day, for about three to four times a week to help you toward weight loss and healthy body. Choose an exercise that is suitable for your abilities and body condition, then try to make it fun for your sake.
Elliptical Training
The elliptical machine is normally easier on the body, and that is considerably helpful for those who have knee, joint and lower back pains. Your pulse speeds up while doing the elliptical training, which is in fact higher than when you use the treadmill. You obtain all the heart pumping benefits of the machine, but without the pounding.
 Core Workout
While you should have begun strengthening your core muscles when you were in your thirties, it is never too late to begin now. Your core muscles that run through your stomach to your back, are vital in treating or preventing back pain, as well as in maintaining good posture. A professional trainer will make sure you are performing the core exercises properly, otherwise you may find yourself injuring your back area, instead of keeping it strong.
Strength Training
It is one of the most effective ways to offset bone and muscle reduction. Body weight exercises such as planks, push-ups and squats are all excellent workout routines to increase endurance and strength, plus they help boost the heart rate.
Pilates
Pilates provides a full body exercise that improves flexibility and strength, which makes it an excellent option for women over 40 who wish to have a fit body as they age. It is a bit demanding, but it is not the sort of exercise that will make you sweaty and exhausted. Pilates is all about breathing and concentration. However, your muscles will certainly feel it during every exercise.
Swimming
Now is the time that you should be doing 20 to 30 minutes of regular cardio exercise for three to five days every week. Swimming is an efficient way to acquire that cardio exercise, without having to stress your joints. It is a complete body workout that burns a huge amount of calories. Swimming covers everything, which includes toning your arms and back, without having to put on weight. The physical activities in the pool are endless. Other than using all four strokes, you could pull, kick or make use of the wall for your push-ups.
Cardio Exercise
Besides its blood sugar controlling and heart health benefits, cardio workouts help in improving memory and brain function. Perform cardio exercises for about 60 minutes, three times a week to help improve the blood circulation to a portion of the brain that is linked to better cognition in late years.
Yoga

Yoga is focused entirely on flexibility, and it is an excellent way to de-stress, especially with the family and work lifestyle of busy women in their 40s. Yoga does a lot more than calorie burning and muscle toning. It is a total body and mind exercise which combines stretching and strengthening poses together with meditation or deep breathing.
Biking

Either on a standard bike outdoor, or on the fitness bike at the gym, biking is an effective way to obtain a cardio workout without stressing your ankles or knees. Your muscles receive a boost, too. Riding a bike tones up your hips, thighs and buttocks. If you are having a weight problem, something such as biking that is not pounding on your joints is definitely the right exercise.
Jogging
In case your joints can still take the pressure, it is a good idea to jog for your cardio exercise routine. The benefits of jogging includes the body and mind. Several studies have shown that jogging increased life expectancy. Moreover, it helps in decreasing the risk of osteoporosis.
As you reach the age of 40, exercise is an essential part of maintaining a healthy body. It does not only lessen the risk of heart disease and diabetes, it also provides endorphins and energy to enable you to lead a happier life.
Posted in Healthcare | Tagged No Comments.
By Amanda Azizi on Jan, 14, 2016
When we talk about good health, it is not only about a healthy body but about mental health as well. Health and wellness can be defined as the state where both the body and mind are working accordingly. The primary factors behind bad health conditions include mental stress, unhealthy lifestyle, poor hygiene, injury, diseases, improper diet, and so on. Over the past decade, our diet and lifestyle has evolved and people often ignore the value of a healthy lifestyle one way or another.
Why is Health Important?

There are many benefits associated with a healthy life. The body gets protected against various types of illnesses thereby, you enjoy a longer life. It is possible to live a life without experiencing any kind of pain or discomfort. In every aspect of your daily life, you are able to carry out your duties and physical activities to the best of your ability. Doing outstanding work enables you to become a valuable part of a society. In fact, it can be seen on your face when you are in good physical condition. As you look visually attractive, you also start to feel good about yourself. Basically, health and wellness contributes to a major improvement in your overall quality of life.
There are days when you just cannot wait to go to the gym and really feel the burn. But then, there are other times when you can barely get yourself to wake up and move. We all have experienced it. You begin a health and workout routine with all the best intentions. You set our objectives and get started on the right foot. Then several weeks later, your lives get caught up to you. You begin to skip an exercise session every now and then, indulge in a late night chocolate bar and then find out you have gained some pounds as you step on the scale. Remember that nothing can bring your self-confidence down faster than having a low self-image. That is why we have provided these innovative tips to help keep you focused in striving to be healthy in 2016.
Determine Your Motivation 
All of us have reasons to begin exercising and to eat healthy. It maybe for the reason that you have low energy, are not able to fit into your clothes anymore, or even as your way to bond with your loved ones. Regardless of what your reason is, you should find your own motivation and work on it.  This will help you to keep going whenever it becomes really difficult.
Set Your Goals and Objectives

Set targets on what days and how many days in a week that you will do your workout,  and if possible do not make room for flexibility. You can only achieve your goals by having an unrelenting commitment to keep going. Pick objectives that are attainable with your busy schedule. Put such schedules in your daily reminder so that you can cross them off whenever you have completed them. Every single target you check off will inspire you to do it persistently.
Set an Appointment

If going to the gym is a bit hard for you, then make a scheduled appointment with a trainer, a friend or someone who you can commit to working out together. Oftentimes, having another person to exercise with and having an appointment will keep you motivated to go to the gym especially on days you do not want to.
Change Your Routine

Routine could possibly your greatest killer motivation. You will want to change it then to stay focused on what you are working on. For example, if you are running on a treadmill every single time, you can change it by running outside. An effective way not to have a boring workout regime is to do something different from time to time. In addition, do not eat the same food for your breakfast, lunch or dinner. Change your diet plan to add new and healthy foods.


You work hard and make money to lead an easy life. Bad habits and health issues often come in the way of this contentment. Being unhealthy does not let you live happily. Happiness and health go side by side. So, use these simple guidelines to stay focused and motivated in order to reap benefits in your efforts to being healthy.
Posted in Healthcare | Tagged No Comments.
By Amanda Azizi on Jan, 08, 2016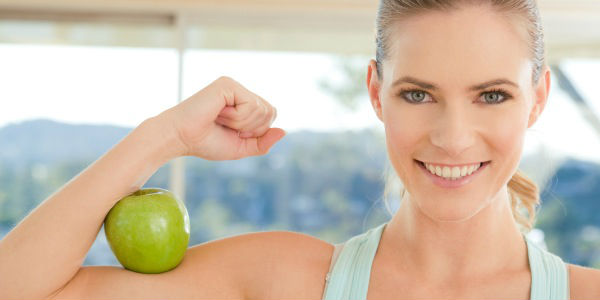 If you have heard the proverb 'Health is Wealth' and know the exact meaning, you would know its value. Some people will have lots of wealth but worry due to their health condition. It is possible to conquer wealth by any means, but when you do not care about your body, it is hard to get back the healthy life. There are numerous ways you can safeguard your health and remain fit. Here in this blog, let us discuss some simple ways to maintain a healthy life.
Water: It is the most important fluid to the body. If you drink at least two liters of water a day, you can easily stay away from harmful diseases. Most people forget to drink water. They will drink only after eating their food. They may feel thirsty but due to work and other commitment, they may skip drinking water. It is better to take small sips rather than drinking a whole lot at one time. You have to keep drinking and not only when you feel thirsty. The feeling of thirsty means dehydration. Soft drinks, coffee, and tea should not be considered as water intake. It is best to drink water sprinkled with lemon juice in the early morning. It helps to remove bad toxins that have settled in your body.
Exercise: Exercise is a healthy habit that people of all age groups should follow. Some people will think that working out in the gymnasium is the only way to exercise. But that is not the only option. You can do any form of activities like walking, skipping, jogging, playing, or even perform household activities. You have to keep your body in motion and sweat the toxins out from your body.
When the toxins get excreted through sweat, you can live a long and healthy life. In the present scenario, people sit in front of television or computer and do not have time to take care of their body. It is the reason to experience various medical conditions like blood pressure, diabetes, imbalance cholesterol, obesity and much more.
If you do not feel like working out in the gym, you can join in a dance class, aerobic class or even yoga class. When you join with people who are a member of these clubs, you will automatically get a feeling to indulge in activities and stay fit and healthy.
Healthy breakfast: It has become a fashion to skip breakfast. Remember, breakfast occupies the most important meals of a day. It should not be skipped as it can result in serious consequences. Ensure to eat healthy and nutritious rich breakfast. It is recommended to add fruit to your breakfast. It can be heavy with yogurt or fruit salad. The dinner should not be heavy. Most people follow the opposite.
Eat more greens: When you have your dinner, ensure there are enough salad and vegetables spread on your table. The green vegetables help to make you look smarter and younger. It contains a lot of antioxidants that is essential for your body.
Posted in General Posts, Healthcare | Tagged No Comments.
« Previous Page